Welcome, Stig!
Posted on April 18th, 2015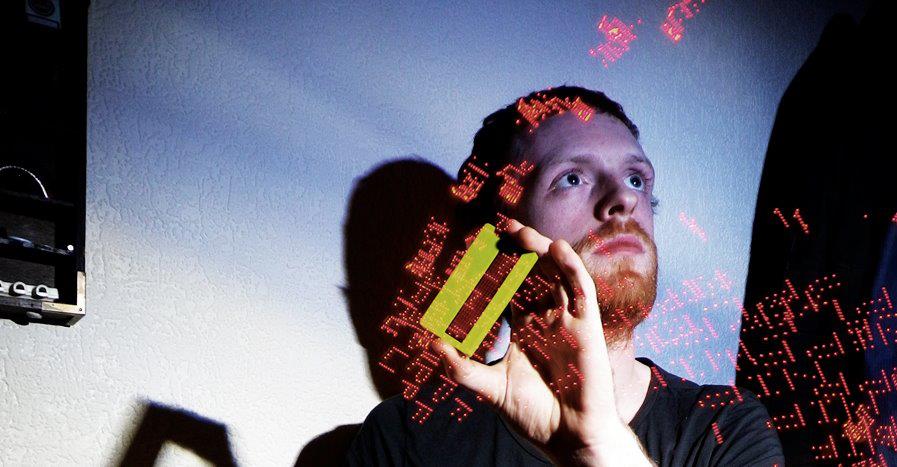 We are happy to welcome Stig aka Stephen Patterson to Ubiktune with his album titled Velocity!
Stig is an electronic composer from Newcastle upon Tyne in the cold, coastal North East of England. One of Stig's first toys as a child was a Commodore 64. By the age of 6, he was typing basic programmes and learning the language of 8-bit computing. At the age of 8, he was given a ZX Spectrum+ 48k which began a life long love affair with computer and video games.
In 1991, Stig first experienced sound created for the Sega Mega Drive's YM2612 FM sound chip and music written by Yuzo Koshiro, Norio Hanzawa and Motoaki Takenouchi among many others. Feeling a strong connection to the pure frequency and the rhythmic and melodic perfection of chip music and FM synthesis, he dreamed of making his own work in this style.

However it was eventually the work of Mike Oldfield, famous for his Tubular Bells that made him decide that music was what he wanted to do with his life. Inspired by Oldfield's creation of complex and layered arrangements by studio intensive overdubbing, Stig realised he could combine his love of chip music and his admiration for instrumental and progressive rock music using a computer and Stigmusic was born.
He completed his first full album at the age of 14 using a basic General MIDI sequencer and has since continued to write and record music in a number of styles and with a number of methods, including acoustic overdubbing, module tracking with Impulse Tracker, electronically manipulated field recording and traditional rock songwriting and performing. Stig studied for a degree in Music Technology at Leeds College of Music and has since worked as a producer for folk and rock bands and played with a number of acts, as a sound engineer for Theatre and 4D Motion Ride programmer.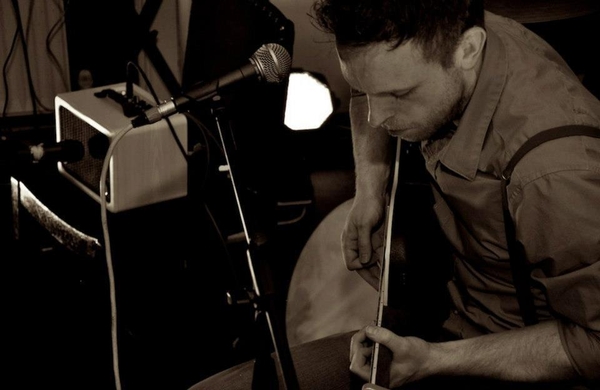 In 2009, Stig composed the original soundtrack for Ubisoft's Monster 4x4: Stunt Racer for Nintendo Wii. In 2014, Stig composed two discs of amibitious music for Gunther Von Hagens' BODY WORLDS Vital exhibition at Life Science Centre, Newcastle upon Tyne.
In 2013, Stig's album Biodiversity was selected as the soundtrack for the British Natural History Museum's Wildlife Photographer of the Year exhibition and he was subsequently commissioned to write an original work for the 2015 exhibition, which became Velocity's immediate predecessor, Opacity.
In 2014, Stig formed his own five piece band, High Reactive, to play Stig music live. He sings and plays guitar and synthesiser.
His wide range of influences include Christian Vander of French jazz rock band Magma, minimalist composers Steve Reich, Terry Riley and John Adams, singer songwriters such as Joni Mitchell and John Martyn, progressive rock bands such as Genesis, Gentle Giant, Rush and King Crimson, the jazz of John Coltrane, Return to Forever, Steely Dan and Weather Report, the electronica of Kraftwerk, Wendy Carlos, Boards of Canada and Aphex Twin and games composers such as Koji Kondo, Nobuo Uematsu, Rob Hubbard, Tim Follin, Yasunori Mitsuda and Hitoshi Sakimoto, among countless others.
Follow Stig:
Official website
Soundcloud
Twitter
Facebook
YouTube