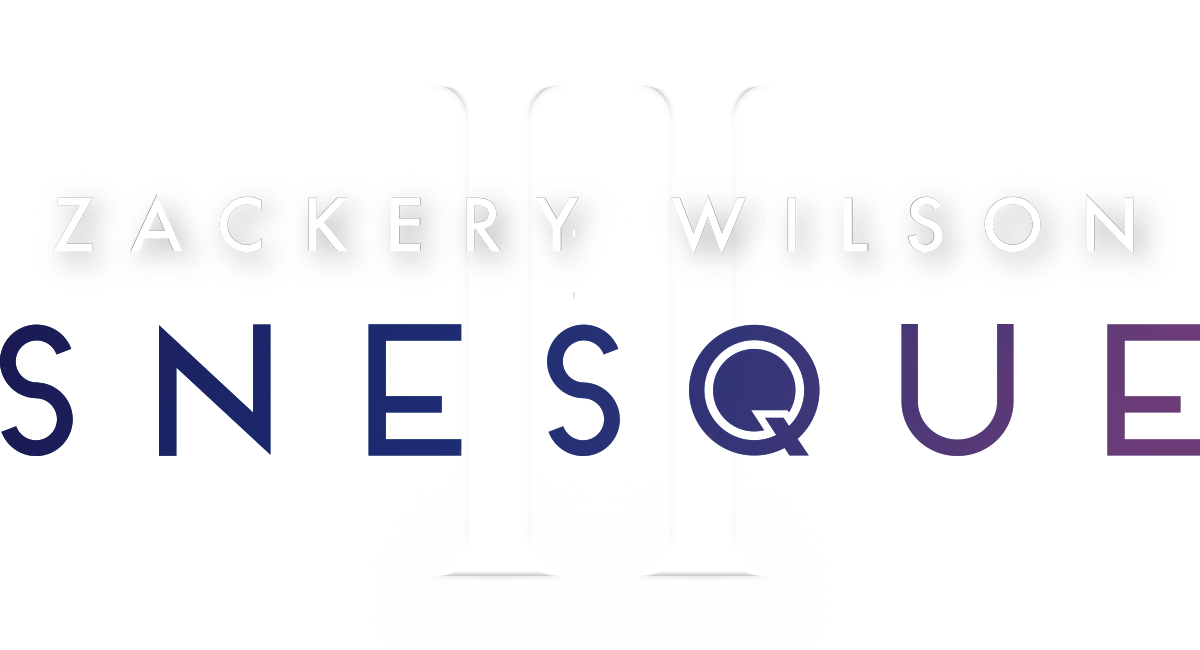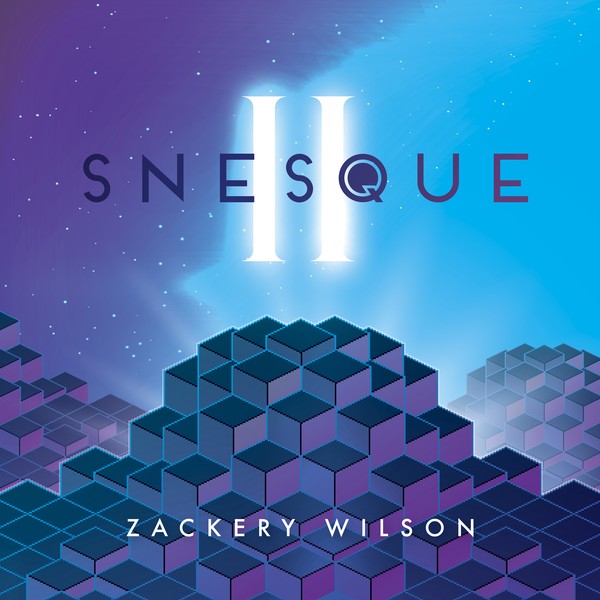 Credits
Tracks 1-11 written, arranged, and produced:

Zackery Wilson

Track 12 originally written:

Harold Simmons, Boba Sweat

Artwork:

Corey Marquart
Zackery Wilson's SNESQUE II is the follow-up/sequel to the SNESQUE, once again uniting Super Nintendo soundfonts (collections of samples from original Super Nintendo video games) and modern-day audio production (e.g. EQ, delay, reverb, filters, etc.). SNESQUE II is an evolution of the first album's sound, featuring a more thoroughly-produced, "next-gen" approach to composition and sound design, while maintaining the original formula.
Each track was created using only one soundfont (exclusive to each respective game), again, only taking liberties with audio production and some creative sample manipulation (i.e. pitch-shifting, time-stretching, etc.); the structure of each track limited to roughly a minute's worth of music, looping once (in the tradition of standard video game 'level' music) before fading out.
SNESQUE II is wholly original (read: not a remix album). The parenthetical in each respective track's title simply denotes the instrumentation (i.e. soundfont used) for that particular track.
Track listing
Brush Swipe RIGHT [Mario Paint]

(02:40)

LEFT-Handed Monkey Wrench [Donkey Kong Country]

(02:49)

Triple B' Lyrical Dream Land [Kirby Super Star]

(02:23)

X-Buster Keaton [Mega Man X2]

(02:39)

Follin DOWN [Plok]

(02:49)

A Rash Decision [Battletoads & Double Dragon]

(02:29)

What the 'L? [Earthworm Jim]

(03:14)

This Is 'Y I'm One-Shot [Tales of Phantasia]

(02:47)

City SELECT Architect [SimCity]

(02:09)

Dead 'R Alive [Sunset Riders]

(02:57)

Boost START Bossa [Super Mario Kart]

(02:44)

FYÜTCH & Boba Sweat - Can You Keep UP [Zackery Wilson (Breath of Fire II) Remix]

(04:17)