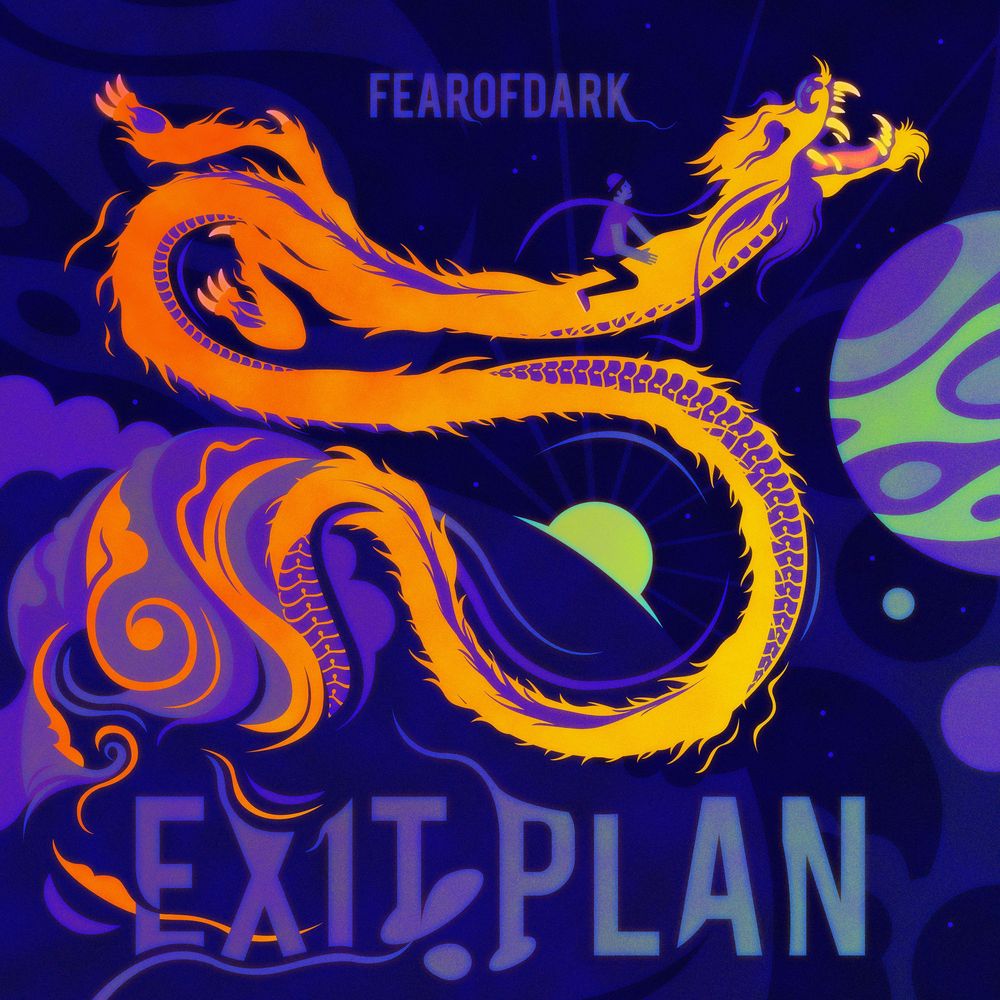 Credits
All tracks composed and produced:

Stephen Hemstritch-Johnston

Guitars (2):

Dan Behrens

Mixing and mastering engineer:

Sergey Kosov

Artwork:

Taylor Crisdale
Exit Plan can be seen as a sequel to Motorway. While Motorway was an album about leaving home, Exit Plan is an album about finding yourself.
Track listing
This Room

(05:05)

Staying Afloat (feat. Danimal Cannon)

(03:11)

Drowning in Sleep

(05:09)

Don't Go Outside

(04:48)

Star Dance

(04:30)

It Was at That Point I Realised

(04:05)

Dreamscaping

(05:01)

Handsome Guy

(03:43)

The Fairies Will Come Out in Spring

(02:11)

Exit Plan

(05:40)

Don't Leave Me Out Here In The Dark

(03:58)
Reviews
Exit Plan is a marvel of an album, and potentially one of the most sporadic, diverse albums that I've listened to in a while. This may be a put off for a number of individuals, but I see it as one of the high points of the album. Fearofdark shows he isn't afraid to be entirely open about his music tastes, melding musical mediums on opposing sides of the genre spectrum. I hope that this is an indicator of where his music will lead next, throwing even more twists and turns throughout.