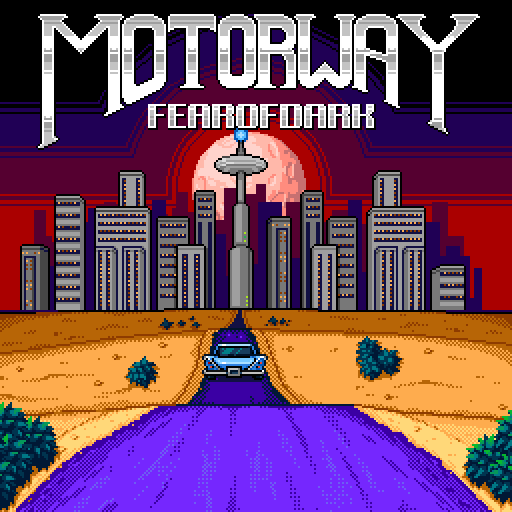 "Motorway is my first full chiptune album. Instead of mixing formats, or simply putting together a compilation of songs I've already released, I decided to work on a pack of "new" tracks, with a couple of the old "classics" thrown in there.
I chose to write in the .xm format, and decided to use ModPlug tracker to make these songs; this was the first program I used to make music on a computer, and so I felt like my debut release should naturally be made using this program.
A lot of big changes have happened this year, both in my life and in the world. The biggest one for me was leaving home to go to university. In that respect, I feel like "Motorway" is an appropriate title. Heading towards a new destination.
Thank you's go to C-jeff and Ubiktune, for helping me through this process. Megus for mastering. Jordan for the awesome artwork, Truestar, Virt and noise channel, everyone who gave critique on tracks and previews. The many, many chiptune artists and musicians whose music continuously blows my mind, and anyone who takes the time to try listening to my music"
— Fearofdark.
Tracklist
23rd Century Life

Suburban Supernatural

Zeta Function

Rolling Down The Street, In My Katamari

Funknitium-99

Fast City

An Age Of Planetary Pride

Surfing On A Sine Wave

Polaris

Motorway