PROTODOME — BLUESHIFT
"Is the chiptune inspired, jazzfunk gimmick old yet? Evidently not because here's BLUESHIFT, the thrilling 10(+3) track conclusion to the BLUE trilogy! In this outing expect big band, 80's synth funk and saccharine chip-pop!
I'd like to give a shoutout to Marianne Thompson, Alissa Thompson, Liam Charalambous, Dmitry Zhemkov and Luke Atkin for helping me get this thing together"
— PROTODOME.
[Introduction] You're Listening to BLUESHIFT.

This is BLUESHIFT.

BLUESCREEN!

Here's One I Made Earlier...

Keyboard Demo Attack!

New York Cheesecake.

[Intermission] Icecream is Now Available from the Foyer.

Are You Gunna Eat That?

Hotline Coldcall.

Oh I Feel Just Fine...(Because I'm Making Macaroni)

Magnetic Jellyfish Dance Party.

[Sign-Off] You Have Been Listening to PROTODOME.

[BONUS] Four Color Hero. [Arduinoboy & Kaossilator REMIX]
© All rights reserved.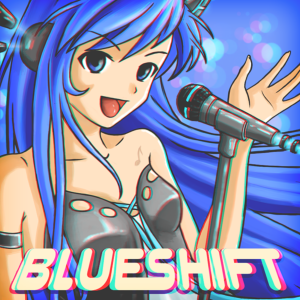 Details
Catalog:

UBI056

Release date:

December 25th, 2012

Duration:

22:56
Buy on