Posted on October 19th, 2014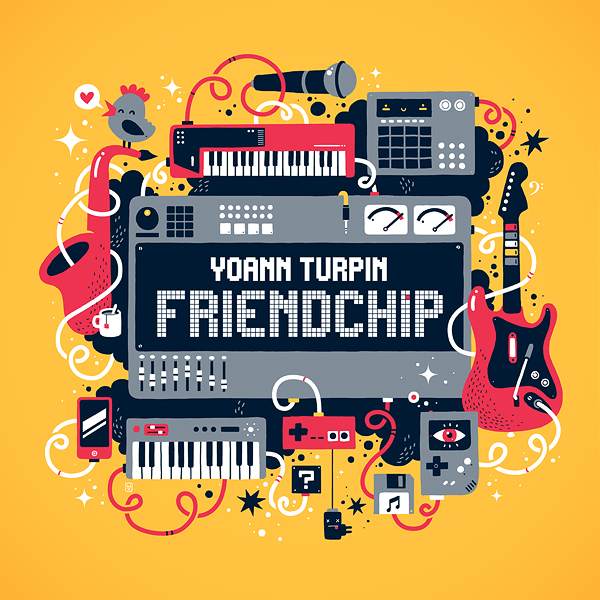 Yoann Turpin is back!
About a year and a half passed since his previous Ubiktune album, the adventure-based Chip Ship, and almost two years since his debut effort Rhythm'n'Bits. Now, with FriendChip, Yoann decided to pay tribute to his friends and fellow musicians that he met since his first release on Ubiktune. He also invited some of them to take part on the album.
The artwork was designed by Moscow-based graphics artist Leonid Zarubin.
FriendChip will be released on October 26th. Meanwhile, the first single called "Are You in Tune?" is available to stream and free download via our Soundcloud. Stay tuned!