zabutom — zeta force
The long awaited debut release of swedish chipmusic legend zabutom is a 7-track epic consisting of 16-bit era space shooting sounds executed in a furious series of hyperdimensional energy blasts that intend to capture a sense of videogame elation and final confrontation.
Originally conceived over 10 years ago, it has since been on a vast journey through the outer reaches of the universe before finally landing back on planet earth, it's story told by blistering saw waves of chip destruction ultimately articulated in the distinguished musical style of zabutom. Get ready for take-off!
The Legend of Zeta Force

(3:17)

Techno Boss

(2:04)

Blast Off Into Space

(2:01)

Zeta Force (Gameboy Version)

(2:58)

Level X

(2:45)

Level 2

(2:00)

Final Blast

(3:19)
© All rights reserved.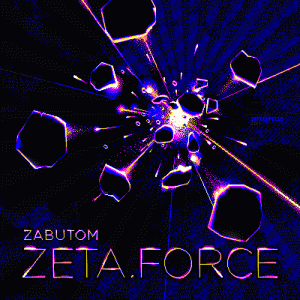 Details
Catalog:

UBI027

Release date:

August 7th, 2011

Duration:

18:23
Buy on
Digital download: $5 or more