Ubiktune to feature in Weekly Treats 2014
Posted on January 1st, 2014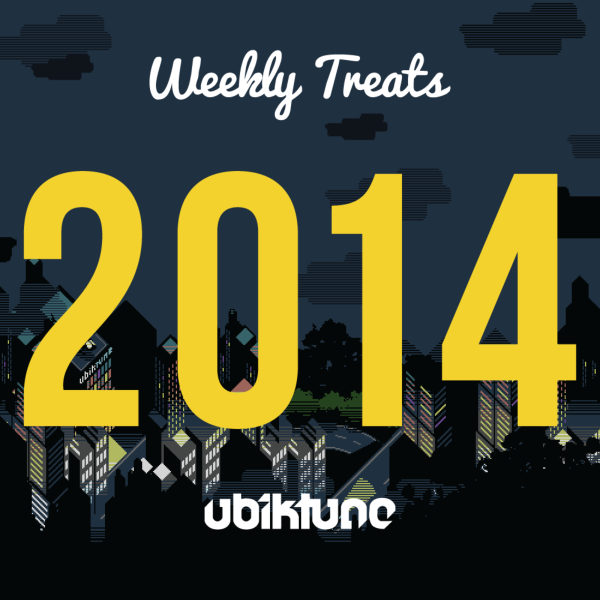 Firstly, let us welcome you to the year of 2014! Here at Ubiktune, we wish you all the happiness and to let the music be your guiding light in the rhythm of your everyday life. We have so many things planned for this year, so follow us via Facebook, Twitter, SoundCloud and stay tuned.
In the beginning of the year, we are glad to announce, that Ubiktune will be a part of Weekly Treats — an ambitious project, curated by people behind Pxl-Bot and The Waveform Generator.
The main focus of the project is to release a new track by a different artist every Friday. In comparison with the previous year, Weekly Treats 2014 is joined by 11 curators, in the form of blogs, labels, festivals or communities! Each calender month, a curator is taking control and choosing the artists which will be on the project. Ubiktune was gladly invited to be the first in a row of 2014!
Andrew Kilpatrick says (via
chipmusic.org
thread):
"We're beyond excited to announce that the first curator, who will be taking over January, is none other than the legendary label UBIKTUNE!! Due to their, quite frankly, prolific output over the years, this high quality label was an obvious candidate to kick off such a huge year, and with what they've got planned, we can already assure you they've not let us down."
Weekly Treats will launch the first Ubiktune track this Friday. Don't miss it!
Follow Weekly Treats:
weeklytreats.net
Facebook
Twitter
Bandcamp