Kartmaze to release Seven Journeys to a New Home on June 20th
Posted on June 16th, 2013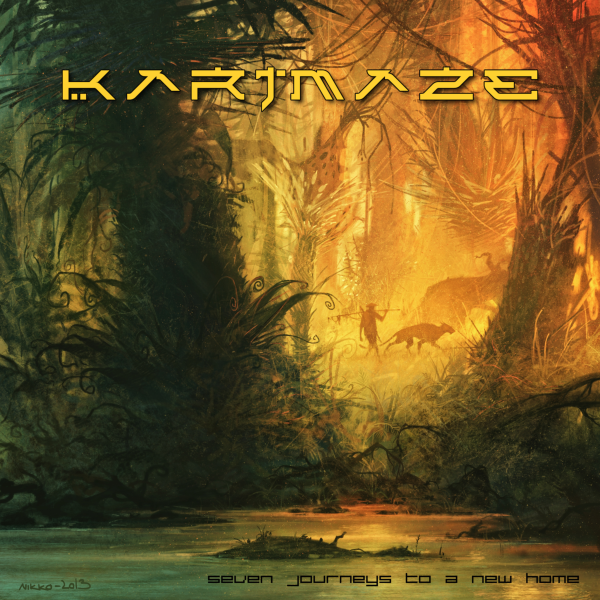 We would like to welcome Mads Aasvik aka Kartmaze!
Born in the countryside just south of Oslo, Norway, his first musical encounter was in elementary school where he played the baritone horn in a marching band. When Mads was 16, he started to play guitar and began to record simple power metal songs. During high school he discovered progressive music, which became his true passion. Bands like Dream Theater, Symphony X, Transatlantic, Circus Maximus, Shadow Gallery, Pain of Salvation and Ayreon became Mads's biggest influences. Later, in 2006 he was introduced to MIDI and VSTs. He also played the guitar in a student prog band for a while where he also did most of the composing.
Never attending proper guitar lessons or some sort of serious musical education, being absolutely self taught both as a guitar player and a composer, Mads has became used to not follow any musical rules except the ones he has made for himself. Musically, the love of odd time signatures, sweeping arpeggios, complex rhythms and unorthodox song structures led him to choose his own direction to take the listener out on a musical adventure with lots of different themes and melodies.
Mads got into chipmusic sound last christmas when his friend challenged him to create a chiptune and post it on Reddit. He reworked some of old material that was lying around and made "Brownout", which got very positive feedback. Continuing the creation a series of songs during the winter and spring finally culminated in Seven Journeys to a New Home, a full-lenght album that will be released via Ubiktune on June 20th. As has become traditional, TrueStar will be hosting a pre-release Noise Channel listening party for the album (visit this link to check when this is happening in your part of the world).
We would like to share with you a song from the album titled "Dr. Wolf's Secret Laboratory", as well as the original artwork, drawn by Nikolai Lockertsen.