Goodies: TDK — Reawakening
Posted on February 20th, 2013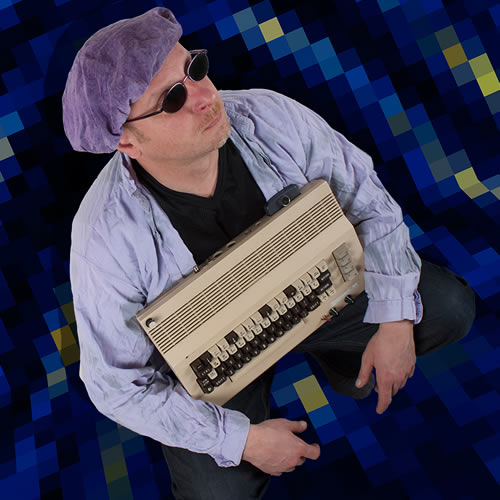 Today at Ubiktune Goodies we would like to share the first chiptune album "Reawakening" by classic demoscene composer Mark Knight (aka TDK).
Mark started writing music back in 1984 on the Commodore 64, and then on the Commodore Amiga in the early 90's with the popular demoscene groups, such as Anthrox and Melon Dezign.
Since 1993 Mark started to focus on video games and built a successful career as a professional music composer and sound designer. He worked with a number of companies, such as Mindscape, Bullfrog Productions, Electronic Arts and Codemasters Software. Over the years he scored many famous titles as "Warhammer: Dark Omen", "Duke Nukem: Total Meltdown", "Populous: The Beginning" and "Dungeon Keeper 2".
Beside his videogame music passion, Mark plays an electric violin under the name of madfiddler, and back in 2003 he was working with Massive Attack, creating string parts and violin effect patches for their live tour.
In 2011 he decided to bring back the name TDK out of retirement to create his first chiptune album. "Reawakening" was released at 9th December 2012, and was written using 2 Commodore 64's with the MSSIAH cartridge, a Commodore Amiga 1200, Elektron SIDStation, ReFX QuadraSID and Plogue Chipsounds.
"Reawakening" is available for download from TDK's Bandcamp page — http://marktdkknight.bandcamp.com/album/reawakening-3.