Goodies: Akwanaut's Debut Album
Posted on January 23rd, 2013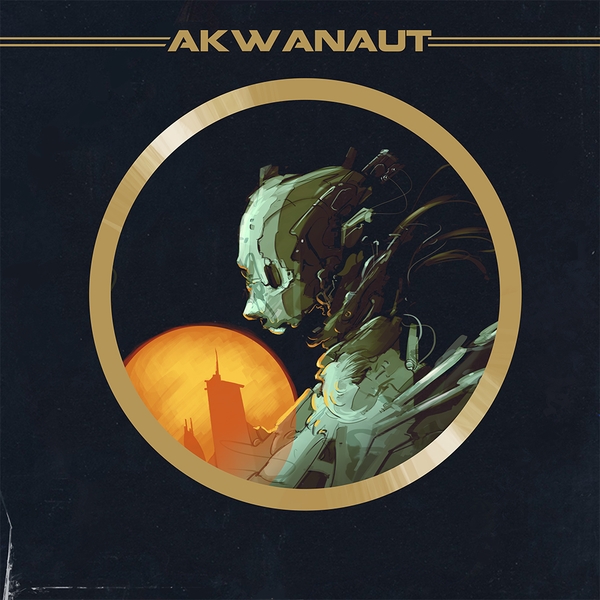 Today at Ubiktune Goodies we would like to share a new debut self-titled album by Derek Rutkai (aka Akwanaut).
Derek has been influenced by games that range from F-Zero and Chrono Trigger to recent games like Elebits and Resonance of Fate, and everything in between. In his music, he plays most of the instruments without sequencing or quantizing to get a more organic feel of his music, with the exception of most percussion.
His debut album is full of styles and genres, crossing through electronic, jazz, pop, idm and some chiptune touches. It is one of the albums that would be a perfect soundtrack for PS1/PS2 era game. All the tracks has perfect attention to the details and great compositional flow. Beautiful and mellow pieces mixed with mechanical drum-machine bases, and with jazz chords over the whole album, you could have "Akwanaut" on repeat in the background for a long time.
The album artwork deserves a special mention. Stylized like the cover of a vinyl record from the 70s or 80s, it shows Derek's delicious graphical taste and sense execution.
In our opinion, "Akwanaut" is a great debut album that deserves every penny it gets, and will be a great addition for every fan of soundtrack-like music. Well done, Akwanaut!
"Akwanaut" is available for download as "pay-what-you-want" digital download from Derek's Bandcamp page — akwanaut.bandcamp.com/album/akwanaut, and additionally the FLAC version is available as 24bit/96000hz.