Bundle Showcase: Yoann Turpin
Posted on September 23rd, 2012
Our bundle is going great, and we would like to thank all of you for your support and attention! There are 3 more days it will be up, and during that time, we're going to present a showcase of the artists featured. First of all, let us introduce to you a new name for Ubiktune, mister Yoann Turpin.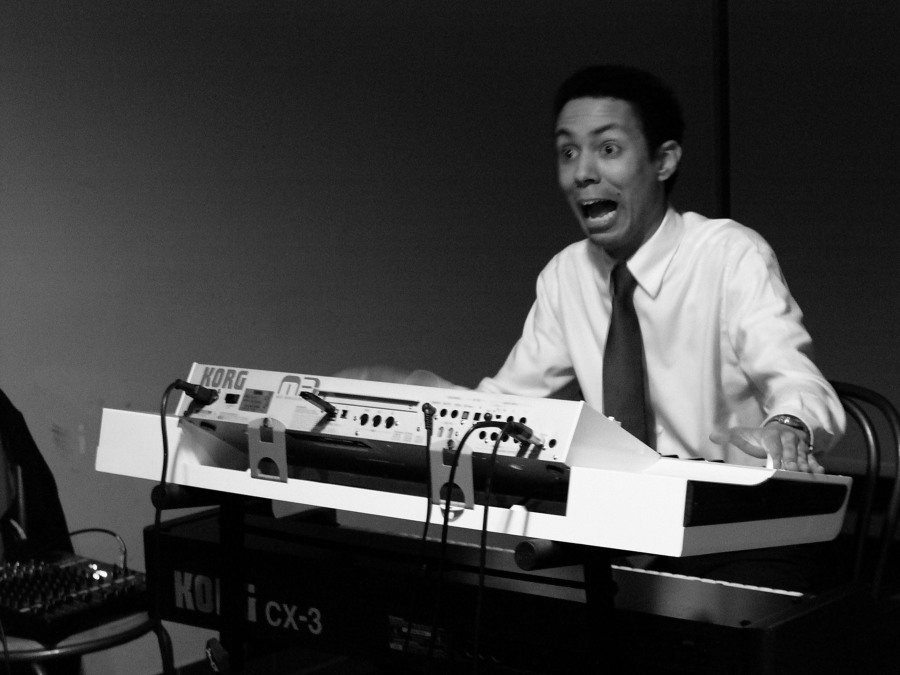 Yoann Turpin is a French keyboardist, an organist and an arranger/composer for media. Receiving the first analog and FM synthesizers at 12, he always loved the technical limits of musical programming on this type of vintage synth, and eventually, this taught Yoann how to arrange music. As an organist, he plays and composes jazz, funk and progressive metal music, which inspire most of his albums.
In the past he has played at various big events, including Constantine World Music Festival, Vienne Jazz Festival, Marly Jazz Festival, the Festival de Jazz de Vaux multiple times, and at the Nancy Jazz Pulsations, opening for Maceo Parker. Yoann is also currently teaching piano, piano-jazz, organ and improvisation.
Although teaching music and playing in various bands is a big part of what he does, composing in the studio takes most of Yoann's time. He participated in a great number of projects, including original soundtracks for videogames and short films.
We are proud to announce that with the release of Rhythm'n'Bits, Yoann is now a part of Ubiktune family, and you'll hear his works on our upcoming releases.
Feel free to visit Yoann's official website, YouTube channel and Facebook page and follow his musical goodness!