SOUNDSHOCK 3: FM FUNK NIRVANA!!
Ubiktune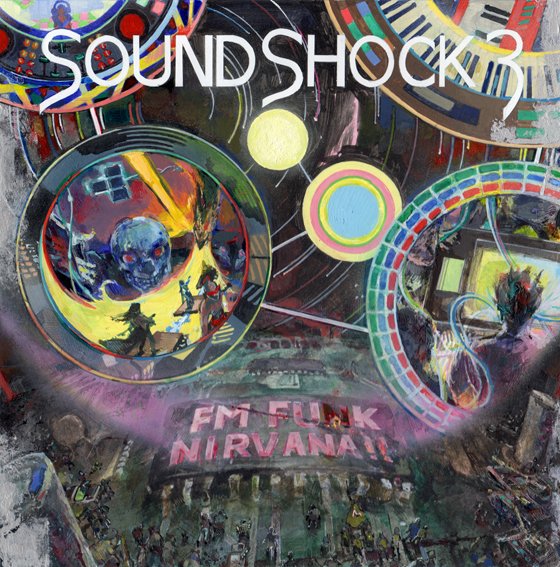 Credits
Project Director:

Isak Halling

Assistant Director:

Dmitry Zhemkov

Mastering Engineer:

Sergey Kosov

Artwork:

Tsuyoshi Shimokura
Tracks 1 and 15 are mixed by Sergey Kosov. All other tracks are mixed by their respective artists.
SOUNDSHOCK is back to conclude the FM FUNK trilogy. FM FUNK NIRVANA!! brings you 16 new tracks by 19 uniquely talented musicians, from four different continents, using an arsenal of 17 different hardware and software FM synthesizers.
Although this release marks the end of the series, our hope is that we've inspired listeners and musicians enough to carry our message further, and to keep reinventing FM funk for decades to come! "That is", in the words of Tsuyoshi Shimokura, "not a sad thing." No indeed; rather, we believe this calls for celebration: let's get it started!
Reviews
It's undeniable how high the 'SOUNDSHOCK' Series put the bar for almost everyone, bringing together legends of the chip music (like coda, Shnabubula, Joshua Morse, the always awesome Bomb Boy, cTrix, Kulor, Blitz Lunar, and many, many more), leaving a reference for anyone in and around the scene. They did what they had to do, what it was necessary to do – now it falls to someone else to once again raise the bar, and I can't wait to see the result!