I Miss You - EarthBound 2012
Various Artists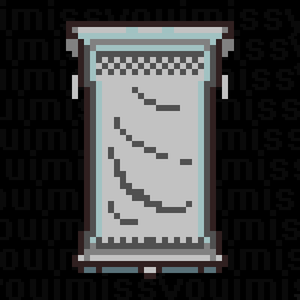 Downloads
The EarthBound soundfont that was used in the creation of this album. This file contains 176 authentic SNES instruments meticulously ripped from the game's ROM.
To celebrate the music of the Mother series several artists have banded together to create the most nostalgic tribute to these games they could muster. Their music takes you on a journey beyond the end of Mother 2/EarthBound, meeting new characters and even a few new enemies.
Credits
Soundfont, album concept and art by sleepytimejesse.
All samples, instruments, and otherwise original Mother content belong to Nintendo, APE/Creatures Inc., and HAL Laboratory. No copyright infringement is intentionally made upon these companies.
Track listing
fluidvolt — Thanks, Buzz Buzz

(2:40)

Toby Fox — Fallen Down

(1:00)

Pongball — Ninefield

(1:39)

Joshua Morse — Summers Plaza

(2:11)

Mouthless — Batty Bird Bop

(1:12)

sleepytimejesse — New Scaraba Bazaar

(3:37)

Maxo — Surprise! Photo Studio

(3:04)

Mouthless — Rowdy Rodent Riddim

(1:46)

Toby Fox — A New Line

(2:50)

sleepytimejesse — Unidentified Flying Object

(2:18)

Joshua Morse — Battle Against A Strange Enemy

(1:49)

fluidvolt — The Tar Pits

(1:34)

sleepytimejesse — Frank's Back.

(1:05)

nysnamovois — Mr. Socksmagreeter

(1:26)

sleepytimejesse — Haunted House

(2:51)

fluidvolt — Slumberous Cove

(2:34)

sleepytimejesse — Fire Spring

(1:15)

sleepytimejesse — Giygas' Quiet Border

(0:48)

Maxo — Fight Gyiyg Spawn

(3:03)

Toby Fox — Megalo Strike Back

(2:39)

Toby Fox — Checkerboard Memories

(3:11)

sleepytimejesse — Goodbye

(0:11)