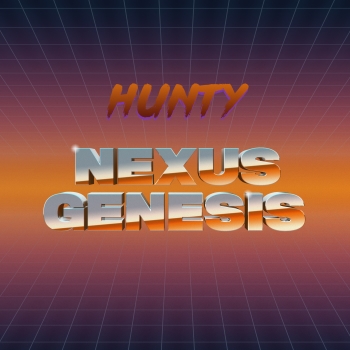 Credits
All tracks written, arranged and produced by Hunter Bridges except where otherwise stated.
"Wicked Works, Act 2" co-written by Scott Atkinson
"Final Boss Theme" co-written by Patrick Fitzgerald

Album and Promotional Art: Daniel Warner Smith
Download
Stream
Follow Hunty
From 2006 to 2010 Hunty (aka Hunter Bridges) was the composer for Sonic Nexus, a fan game created by Brad Flick and Christian Whitehead. As a result, SEGA ended up hiring Christian, and Nexus fizzled out. Nevertheless, Hunty had written quite a lot of music for the project, and promised himself to some day give it a proper release.
Nexus Genesis fulfills that promise, gluing together a world of musical themes with the authentic spirit of his favorite soundtrack of all time, Sonic the Hedgehog 3. It is a love letter to the composers of that timeless classic, and a toast to friends Christian and Brad.
Read more about Nexus Genesis in our blog.
Track listing
00: Final Fall, Act 1

(02:43)

01: Final Fall, Act 2

(02:39)

02: Nexus Theme

(00:16)

03: Sunset Shore, Act 1

(02:10)

04: Sunset Shore, Act 2

(01:57)

05: Cosmic Chaos, Act 1

(02:05)

06: Cosmic Chaos, Act 2

(02:32)

07: Mini Boss Theme "Out Of My Way!"

(01:55)

08: Beaming Bridge, Act 1

(02:38)

09: Beaming Bridge, Act 2

(02:38)

0A: Pristine Palisade, Act 1

(02:17)

0B: Pristine Palisade, Act 2

(02:41)

0C: Boss Theme "High Stakes !!" and Reprise

(03:23)

0D: Magma Monolith, Act 1

(02:09)

0E: Magma Monolith, Act 2

(03:34)

0F: Wicked Works, Act 1

(02:26)

10: Wicked Works, Act 2

(03:43)

11: Angelic Airway, Act 1

(02:09)

12: Angelic Airway, Act 2

(04:20)

13: Final Boss Theme "What Is This?!"

(03:44)

14: Nexus Medley and Finale

(03:40)