Alter Ego: DreamWalker OST
coda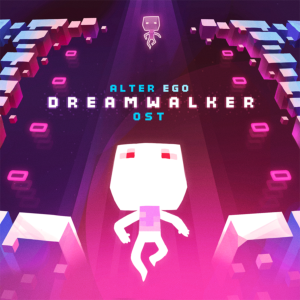 The full in-game soundtrack to "Alter Ego: Dreamwalker" by Retrosouls, available for Windows, Linux, and Windows Phone.
The sequel to "Alter Ego", scored by Kulor, Dreamwalker's soundtrack incorporates motifs from the original and expands on the raw NES chiptune sound with additional channels and subtle effects.
Also features amazing remixes from DJ Bouche, Blitz Lunar, Madbrain, and Kulor himself.
Track listing
Intro/Title

(0:20)

Hunters (Menu)

(1:16)

Let's Go! (World 1)

(2:53)

Strollback (World 2)

(2:08)

Clockout (World 3)

(2:29)

Sweet Home (World 4)

(2:44)

Silicon Romance (World 5)

(2:00)

Classic Jammin' (World 6)

(2:07)

Void (World 7)

(4:10)

Credits

(0:53)

Game Over

(0:07)

kulor — Remembrin' tha Times (Enhanssic)

(2:08)

Madbrain — Discohouse Hunters

(4:23)

Blitz Lunar — Magical Stroll

(2:40)

DJ Bouche — Sweet Home -The Crazy Home That Is Now A Life-

(3:17)