Introducing: Amplitude Problem's Frequency Modulators Orchestra
April 25th, 2017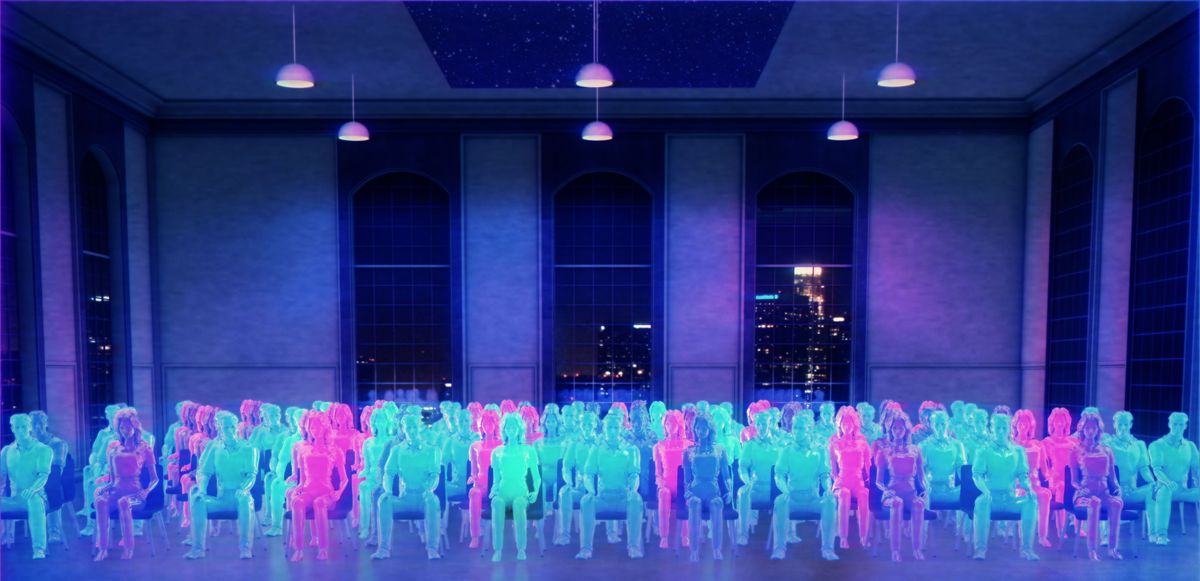 It is time to bring some more FM goodness, and we're happy to welcome Juan Irming aka Amplitude Problem with his Ubiktune debut!
The Frequency Modulators Orchestra, Vol. 1 is a retro-electro-jazz concept album consisting of songs created exclusively using FM synthesizers and lo-fi drums. It is an exploration of the degree to which cold, digital synthesis can be transformed into the warm, human grooves and nuanced, improvised language we expect from the great art of jazz. A zany chiptune adventure down the pixelated rabbit hole. The synth-funk soundtrack to your brain.
It also features the front artwork by ​Mythical Vigilante and additional art by Valenberg.
The album was mastered by Grammy Award winning engineer Don Grossinger.
Meet, Amplitude Problem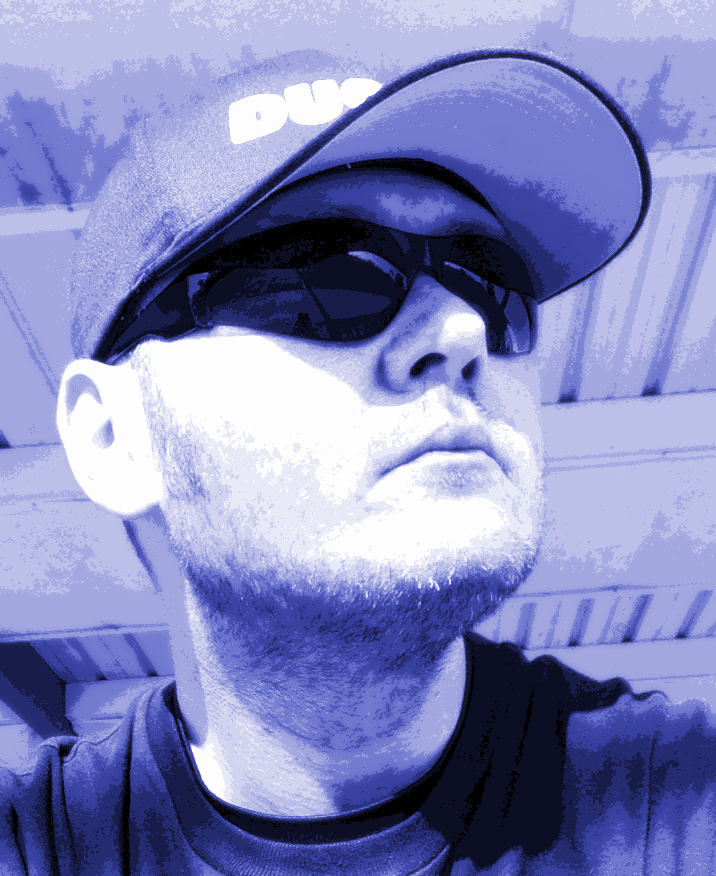 Amplitude Problem is Juan Irming, a Los Angeles producer, composer, sound designer and keyboardist with a focus on synthwave, chiptune, soundtracks, hip hop, video game music and sound effects.
Juan got his start on the European demoscene in the late 80s as the composer for world famous and humble Atari ST demo crew SYNC, placing first in several demo music contests.
Since attending Musicians Institute in the early 90s, he has composed and produced video game inspired synth and chip soundtracks for a number of projects and records such as legendary geek rapper YTCracker's cyberpunk album Introducing Neals. Credited on ten LPs, he has been featured on albums alongside artists like Mitch Murder, Lazerhawk and GUNSHIP. Juan has appeared live at events and venues such as Comic Con and Game On Expo alongside acts like The Gothsicles, The Minibosses and Future Holotape.
He has also written soundtracks and created sound effects for video games such as Power Drive 2000 and VirtuaVerse.
Behind the Modulators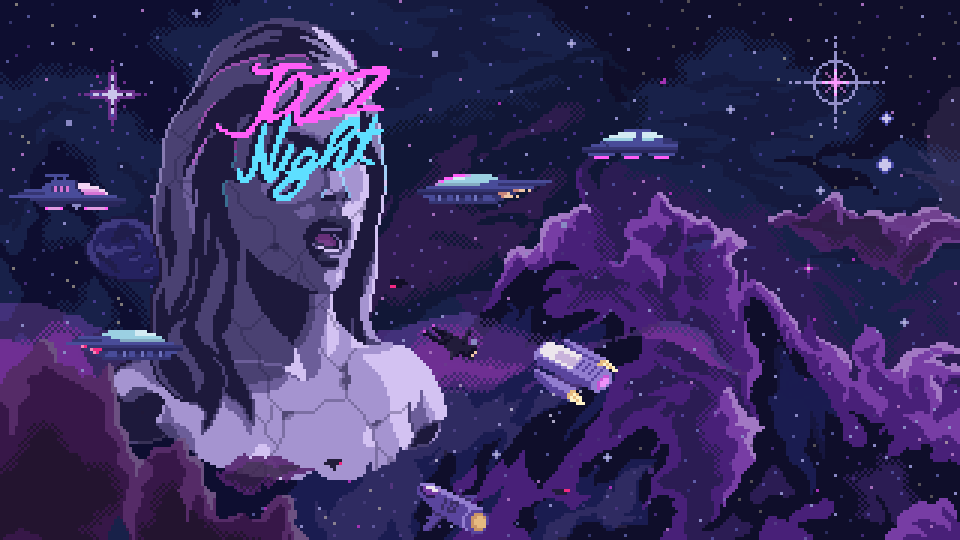 As every record holds its own creative story, we asked Juan to share some insights about how and why The Frequency Modulators Orchestra was created:
The jazz-funk stylistic idea for the album goes back to when I produced a bunch of songs for YTCracker's album "Introducing Neals" in 2014. Most of the tracks were synthwave but while I wrote the instrumental for "Feel Like Leisure Suit Larry", I rediscovered the epic fun of the more chip-like FM-synth sound and how it truly lends itself to percussive, jazzy and zany grooves. I made a similar track for my 2015 album Blue Bots Dots called "Funky Mustache" and by then I knew I wanted to write an all-FM album. Late that year, the concept for The Frequency Modulators was clear in my head. I embarked on a ten-month creative journey with the goal of using the arguably coldest method of synthesis to create music in one of the warmest, most human genres.

Things are, of course, quite different when you're writing purely instrumental music compared to songs with vocals. There's a lot more room for purely musical expression and I feel the expectations from the listeners might be elevated; it's all on you as the instrumentalist to keep their interest and excitement throughout each song and the entire album. You can't hide behind ideas conveyed through words.

One early decision was to lean very heavily on improvisation, which would help the tunes remain in the realm of jazz -- spontaneous and in-the-moment -- and also let me have lots of fun in the studio jamming on the keys. Which I certainly did! I also wanted to ensure that the final result had the right balance and texture in the ears of the most discerning jazz fans, so I went to Grammy Award winning mastering engineer Don Grossinger, who in the past has worked with Miles Davis and tons of other legends. My friend Valenberg, who did the animations for my previous album, created the amazing "Jazz Night" pixel-art animation for this one as well, once again providing a perfect visual counterpart to my soundwaves.

Another important parameter was to allow myself to be as "me" as I wanted with the music, with no constraints on how far to take these tracks, and with no apologies issued; I made music I wanted to hear. I think that's the only way tracks like "Ghosts in My Medicine Cabinet" can happen. You can't play a track like that and be shy about it; you go all in and deliver it with conviction. Further to that point, it's perhaps unsurprisingly a very personal album. Each song tells a special story, with the first four tracks constituting a rather deep introspective and the last three tunes providing heartfelt commentary on life and the universe. Perhaps there are others like me out there who end up examining our bizarre space adventure through a variety of different lenses at different points in time.
On how the album got its title.
Given the style of the music, I figured Amplitude Problem couldn't be the only one on stage. A band was needed, and so the idea of The Frequency Modulators was born. Each FM instrument would be a full band member, granted the privilege to improvise, have fun and spread good vibes.
The release
The Frequency Modulators Orchestra, Vol. 1 is available through all major shops and streaming services.