subPixel to play release show, The Wave pre-orders available
Posted on February 10th, 2012
The recently announced release of subPixel's new album The Wave will be supported by a special release show, that will take place this Saturday (February 11) at The Bronze in Rochester, NY, also featuring J. Arthur Keenes Band, Chips Challenge and Faking Amnesia! All the details are revealed over at the Facebook event page.
The cassette tape version of the album will be available to buy right during the show. The photos are available below: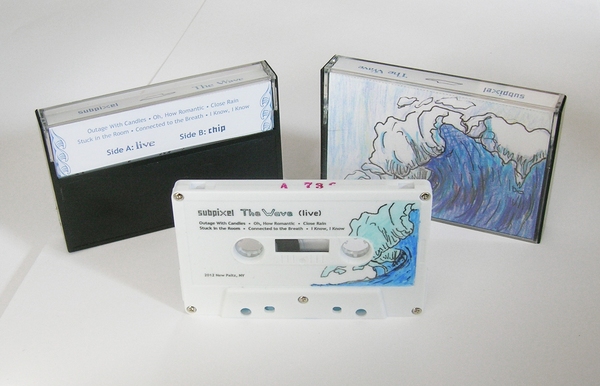 Finally, The Wave just was opened for pre-orders over at subPixel's Bandcamp page: as digital download just for $3 or more, and as cassette tape version for $5.