SOUNDSHOCK 2: FM FUNK TERRROR!! to be released on April 5
Posted on March 31st, 2012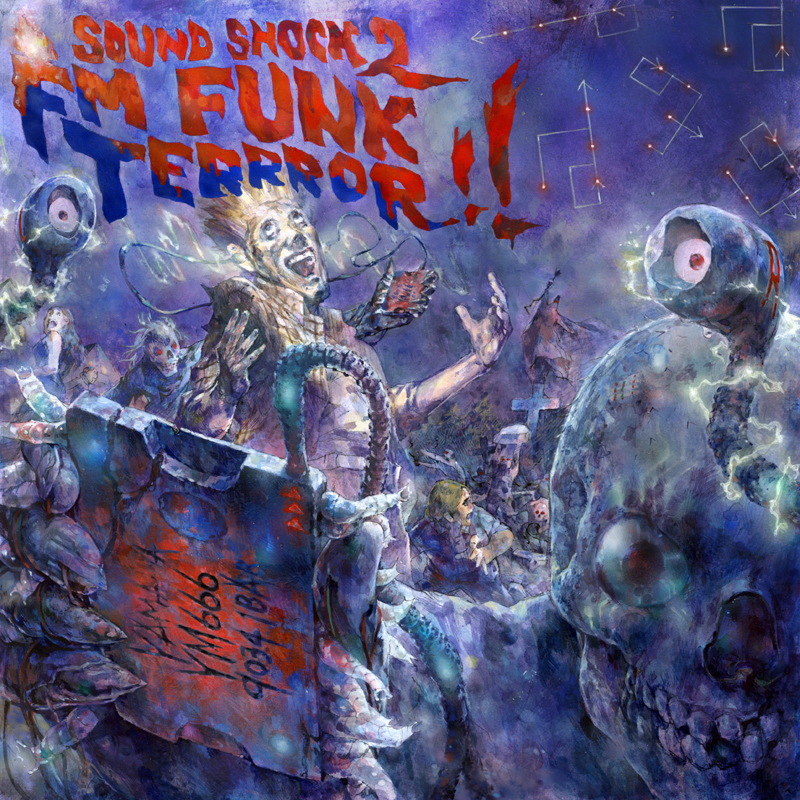 On April 5, as the Algorithm constellations assume their patterns, zombies set out to haunt every village. Enthralled by the magical power of FM sound, and obsessed with the idea of seducing and conscribing all of mankind, they inflict FM terror on its inhabitants. Victims will be paralyzed with fear and have their brains shocked to death. However, a new passion will be concurrently awakened within their souls.
They will become the new apostles; the new creators of FM sound...
FM sound is undead.
Join us at the Noise Channel listening party to uncover all of the secrets. Visit the official Arecibo Radio chat and talk with other listeners about the music. At the end of the show, the album will be available for free download right from the Ubiktune servers. The show starts at 10PM EST, 7PM PST or noon for JST. And, of course, check out the Facebook event page for more details.